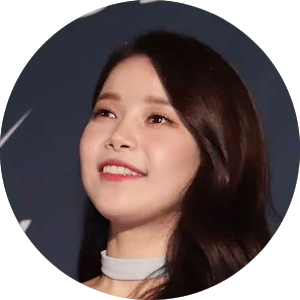 | | |
| --- | --- |
| Name | Kim Yongsun (김용선) alias Solar (솔라) |
| Position | Main Vocalist / Leader |
| Birthday | 21. February 1991 |
| Nationality | Korean |
| Zodiac Sign | Pisces / Goat |
| Height | 161 - 163 cm |
| Weight | 43 kg |
| Blood Type | B |
Life
Solar was born in Seoul, the capital of South Korea. She has an older sister named Yong-hee.
Solar graduated from Modern K Music Academy University. She is also working on her Japanese language skills while taking a Kumon language class.
Solar wanted to work in tourism. Her dreams were to be either a flight attendant or a tour guide for foreign tourists in South Korea, which was revealed in the show "Battle Trip".
Solar was casted when she was singing to receive a free gift.
Personality
Solar is called Mamamoo's scaredy-cat because she is scared of ghosts. She is also scared of heights and doesn't feel well riding roller coasters like Moonbyul as was shown in the show "Battle Trip".
Solar considers herself to be the mom of Mamamoo's members, which might be because she is taking care of them as the group's leader.
Friends
It is known that Solar is close to Irene from Red Velvet.
Mamamoo members are all close to each other but before they all moved to their own places, Solar and Hwasa were roommates. Now Solar is sharing her home with her dog Jjing Jjing.
Solar as an Artist
Solar appeared on many shows alone or with her members. The most remarkable shows might be "Immortal Songs" and "King of Masked Singer", in which she appeared alone and was showcasing her vocals singing as Sunflower.
She also participated in the show "We Got Married" with her on-screen husband Eric Nam.
Solar was part of a group project with Hani (EXID) and Luna (F(x)). They released the Song "Honey Bee" together.
Solar writes lyrics and produced some of Mamamoo's songs. She made the official song for their fans called moomoos. She also wrote the lyrics for "Star Wind Flower Sun" with Moonbyul and produced the song herself.
Solar has her own single series called "Solar Emotion", in which she remakes old songs and releases them as solo songs. In April 2018 she had her first solo concert "Solar Emotion Concert Blossom", performing songs from her solo series and a few of her self-composed songs.
We love Solar's self-composed song "Star Wind Flower Sun".