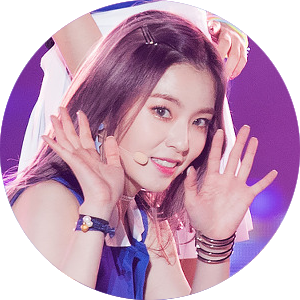 | | |
| --- | --- |
| Name | Bae Ju Hyun (배주현) alias Irene (아이린) |
| Position | Leader / Visual / Rapper |
| Birthday | 29. March 1991 |
| Nationality | 🇰🇷 Korean |
| Zodiac Sign | Aries / Goat |
| Height | 1.58 m - 1.60 m |
| Weight | 48 kg |
| Blood Type | A |
Life
Irene was born on 29.03.1991 as Bae Ju Hyun in Daegu, South Korea. Her stage name Irene has its origins within the Greek mythology and means "goddess of peace". Although Daegu is not particularly well-known outside of Korea - unlike Seoul or Busan - the city has almost 2.5 million inhabitants, making it almost as big as Chicago.
We also know about Irene that she is not a singleton, as she has a younger sibling.
Career
After spending three years at Haknam High School in Daegu, Irene went to Seoul to commit herself to a career as an idol. This dream came right from her heart as she always loved to sing as well as being on stage. In 2009, she took part in a public audition and have been signed by SM Entertainment. As a rookie at SM, it turned out that she is a great dancer and a great rapper, which is why she also does most of the rap parts at Red Velvet.
As an actress, Irene also made her mark with her debut in the drama "The Female Employees of a Game Company".
Preferences
Irene's preferences and aversions are relatively well-known due to the popularity of Red Velvet. So it's safe to say that her favorite color is purple (although her set color at Red Velvet is pink). Because of this fondness, Irene also collects everything that is purple, resulting in a contemplative collection of violet stationeries and memorabilia like sticky notes.
From her dining preferences, it is known that she likes to cook seaweed soup for her bandmates, which is a common thing in Korea. On the other hand, Irene does not like chicken at all and said in an interview that her body doesn't tolerate the meat as she gets headaches and dizziness. Also, the many coffee shops in Seoul leave her cold, because she doesn't like coffee - not even cappuccino.
Personality
Irene is often described as reserved and shy, although formerly she probably preferred to say less because of her strong Daegu dialect. Her appearance is often described as reserved and straight, as she never dyed her hair as a trainee and still prefers muted colors, clear designs and loose, comfortable clothing. Quite fittingly, she also likes quiet and calm music, especially ballads.
Irene says of herself that she is indeed rather insecure and often needs affirmation and a way to express her feelings, which is one of the reasons she likes to be on stage.
In addition, it is well-known that Irene likes to read, with one book that brought her special attention: When she shared her reading material in March 2018, "Kim Ji Young, Born 1982," a feminist book dealing with the patriarchal society of Korea, it provoked a huge controversy especially in her home country. So, South Korea had its very own little #Metoo moment that gave Irene the appeal of a feminist icon.
Friends
Irene is very popular among her colleagues and is close with Amber from f (x), Solar from Mamamoo and Sehun from EXO. Her bandmates call her Eomma (엄마), mom, which applies to her role as leader and eldest band member. Other nicknames of Irene are Hyuna, Baechu (Chinese cabbage) and 2nd Tiffany, which is certainly referring to Tiffany from Girls Generation.
We love Irene in the SM Station Song "Would U".