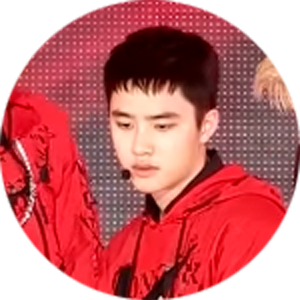 | | |
| --- | --- |
| Name | Do Kyungsoo (도경수) alias D.O. (디오) |
| Position | Main Vocalist |
| Birthday | 12. January 1993 |
| Nationality | Korean |
| Zodiac Sign | Capricorn / Rooster |
| Height | 173 cm |
| Weight | 51 kg |
| Blood Type | A |
Life & Carreer
D.O. was born in Goyang, which is located in the north of Seoul, South Korea.
D.O. has an older brother and very supportive parents. His dad has an art business himself and both, his father and mother, always supported his wish to become a singer.
D.O. graduated from Baekseok High School and became an SM Entertainment trainee when he was 17 years old in 2010. He was discovered after winning a singing competition.
D.O. was called an ulzzang when he was still a kid. Ulzzang is the Korean expression for a very good-looking person (mainly considering the face).
Personality
D.O. has a lot of nicknames. "Heenjabuja" stands for "rich in whites" because he has a very pale complex. Other nicknames are Umma (mother), Orchestra boy and Pororo, from which he said himself that he thinks he resembles him.
On the one hand, D.O. can be quite shy around new people and he appreciates if other people take the initiative to try to get to know him. On the other hand, he jokes around a lot with his members and behaves like a mother, who is taking care of the members, cooks for them often (he even thought of becoming a chef) and nags them if they make a mess in the apartment. In fact, he is constantly cleaning and also keeps items and clothes in order of their colors etc.
D.O. truly enjoys spending his time with making music. He is often summing songs. He said his hobbies are interpreting song lyrics, singing and beatboxing. He also plays the piano. He enjoys singing to Chanyeol's guitar playing.
Trivia
D.O. can speak a bit of English.
He has a tendency to forget things if he is nervous. He also bites his nails.
His favorite song is "Billionaire" by Travie McCoy and Bruno Mars.
His eyesight is very poor, which is the reason that he looks like he is glaring when he isn't wearing his glasses or contact lenses.
D.O. and other idols
He is the closest to Kai. But he is also is very close with Chanyeol, who doesn't want to be called "hyung" (older brother) by him, so that they can become friends.
D.O. is friends with Lim Hyunsik (Btob).
He really respects his label colleagues' work. He is a fan of f(x) and likes to listen to Shinee's music with his members. D.O. also mentioned that he respects Yunho (TVXQ) very much.
He wants to become like Yoo Youngjin, who is a composer.
D.O. as an Actor
D.O. acted in many movies so far and was highly praised for his acting skills. You can see him in the movies and dramas: "To The Beautiful You" (2012, cameo), "It's Ok, This is Love" (2014), "Cart" (2014), "Hello Monster" (2015, EP. 1-2), "Be Positive" (2016),"Unforgettable/ Pure Love" (2016), "My Annoying Brother" (2016), "Along With the Gods: The Two Worlds" (2017), "Room No.7" (2017), "Swing Kids" (2018), "100 Days My Prince" (2018).
We love D.O. for singing "Sabor a mi" for his international fans in Spanish!