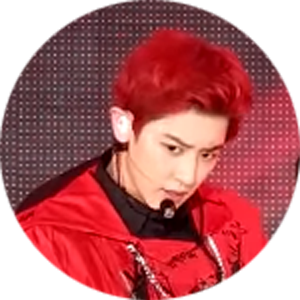 | | |
| --- | --- |
| Name | Park Chanyeol (박찬열) |
| Position | Main Rapper / Vocalist |
| Birthday | 27. November 1992 |
| Nationality | Korean |
| Zodiac Sign | Sagittarius / Monkey |
| Height | 186 cm |
| Weight | 69 kg |
| Blood Type | A |
Life
Chanyeol was born in the capital of South Korea, Seoul. He has an older sister, who is a news reporter. His mother owns a restaurant and his father owns a café. His dog, Toben, stays with his mother.
He attended Hyundai Chungun High School and is now enrolled in Kyung Hee Cyber University.
He started to attend an acting school when he was 16 years old and created a band in his high school.
He auditioned for Sm Entertainment in 2008 and made it in. He was revealed as the last EXO member in early 2012.
Personality and Hobbies
He is a very optimistic person. He is known to be the group's mood maker with Baekhyun and Chen. So it's no wonder that "Happy Virus" is one of his nicknames. He also said about himself that you won't ever be bored around him. The only time he gets angry is when he is looking for a lost item. He admitted being quite sensitive though as he cries the most out of all the Exo members.
He thinks of himself to be a "Reversal Voice" due to his baby face and surprisingly deep voice.
Chanyeol knows how to play several instruments, such as the guitar, bass, drums and African drums. He tends to follow the rhythm of a song with his hands.
He likes to do charity work, which feels revitalizing to him and makes him happy.
His favorite music is Hip Hop and Rap. His favorite band comes from his label – TVXQ.
Chanyeol and other Idols
In the beginning, Chanyeol was sharing a room with Baekhyun.
He is especially close to Sehun as they both joined SM Entertainment at the same time. It is said that Chanyeol kind of raised the younger Sehun.
Chanyeol has many male idols as friends. He is close to Zico (Block B), Jonghyun (CN Blue), Woozi (Seventeen), Joohoney (Monsta X) and the actor Choi Taehoon.
Chanyeol as an Artist
He appeared in some of his label seniors' MVs. He can be seen in TVXQ's "Hahaha Song", Girls' Generation's "Genie (Japanese Version) and Teatiseo's "Twinkle".
Chanyeol designed the logo for Exo.
He is composing his own music and has his own studio called Studio 519. He also has his own SoundCloud on Weibo and a Youtube channel. He hopes that his compositions will be featured in Exo's work someday. He also wrote the lyrics for Exo's songs "Heaven" and "Sweet Lies".
Chanyeol was collaborating with Woozi (Seventeen) fort he song "Give Me That".
Chanyeol is also working on his acting career. You can watch him in "Salut D'Amour" (2015, movie), "So I Married An Anti-Fan" (2016, movie), "Things We Do That We Know We Will Regret" (2008, drama), "To The Beautiful You" (2012, drama – cameo), "Welcome to Royal Villa" (2013, drama – cameo), "EXO Next Door" (2015, drama), "Missing 9" (2017, drama) and "Memories of the Alhambra" (2018, drama).
We love Chanyeol for his great rap in "Growl"!