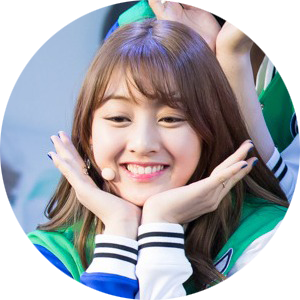 | | |
| --- | --- |
| Name | Park Jihyo (박지효) / Birthname: Park Jisoo (박지수) |
| Position | Leader / Main Vocalist |
| Birthday | 1. February 1997 |
| Nationality | Korean |
| Zodiac Sign | Aquarius / Rat |
| Height | 161 - 162 cm |
| Weight | 49 - 56 kg |
| Blood Type | O |
Life
Jihyo was born in Guri, which lays in the South Korean province Gyeonggi-do. She has two younger sisters, which might help her now to take care of the other members and to be the successful leader of Twice. Her birth name is Park Jisoo, but she got it legally changed into Park Jihyo before the start of the show "Sixteen".
She attended the same High School as Jiwoo from the group Kard.
Jihyo is officially dating Kang Daniel since January 2019.
Career
Jihyo's career started very early. She won the second place of competition on Naver for a child role when she was only a third-grader. After that, she became a trainee for JYP Entertainment. She stayed in that position for ten years and therefore is well-known by other JYP artists. She trained with Wonder Girls, 2PM, 2AM, Miss A, Got7.
While being a trainee she was the face of a beauty campaign by Innisfree, which is a very popular cosmetic brand in South Korea. Therefore she gained some popularity herself.
After debuting with Twice she was voted as the leader by her fellow members, instead of being chosen by JYP.
Personality
Jihyo likes to surf the web, enjoys watching web-toons and checks Twitter on a regular basis.
She was chosen to be the member, who cries the most, is the most scared of bugs and is the best drinker by her members. But they also agree that she is the best at aegyo (acting cute).
Jihyo received a lot of mean comments about her looks at the beginning of her career as Twice member. She lost a lot of weight before Twice's "Signal"-Comeback and gets a lot of compliments for her looks now.
Jihyo as Artist
When she still was a trainee, she appeared in the MV for "Only You" by Miss A.
She personally likes R&B Soul the most. She said earlier that she would like to have a joint-performance with Im Changjung in future.
Jihyo participated as "little ghost" at the show "King of Masked Singer" and surprised everybody with her strong vocals. So far she is the only member of Twice, who participated at the show.
She wrote the song "Eye Eye Eyes" with Chaeyoung. Maybe we will hear her original productions more in future.
Jihyo gained a lot of attention for several of her fancams for having an amazing stage presence, powerfull dance and overall energy. One of the most popular videos was recorded during the "Fancy" promotions.
We love Jihyo in "Breakthrough"!