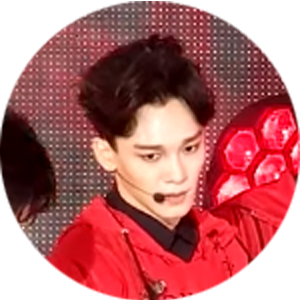 | | |
| --- | --- |
| Name | Kim Jongdae (김종대) alias Chen (첸) |
| Position | Main Vocalist |
| Birthday | 21. September 1992 |
| Nationality | Korean |
| Zodiac Sign | Virgo / Monkey |
| Height | 173 cm |
| Weight | 60 kg |
| Blood Type | B |
Life & Career
Chen was born in Siheung, which lays in the Gyeonggi province in South Korea. He lived with his parents and older brother. Chen currently attends the Hanyang Cyber University.
His father is a singer himself and was against Chen becoming a singer most likely due to his own experiences. However, after learning that Chen would join SM Entertainment, his parents supported his wish to become a singer. Chen was scouted by an agent and joined SM Entertainment in 2011. He was the last member to join Exo.
If Chen didn't become a singer, he would have become a vocal coach. He also auditioned for a music conservatory before.
Personality and Hobbies
Chen can seem a bit quiet in some interviews but he is a playful person indeed and likes to play pranks on his fellow members. He says about himself that he is stubborn and likes to get what he wants though.
He is also very gentle and considerate. Some people say he is the friendliest at fansign events. He talks a lot with the fans during those events and makes a lot of jokes. There was also an incident where a fan dropped her phone at the airport and Chen picked it up for her reminding everybody to be careful.
Chen is very forgetful. That's why he likes to write in his notebook a lot.
Chen really likes to sing or play the piano. When it comes to music, he prefers R&B.
Chen and other Idols
Chen wasn't a big fan of video games but he got used to playing them with his fellow members. Even though, they say he always loses when they all play together.
Chen is very close to his fellow member Xiumin.
He looks up to his label's seniors Super Junior and is close to Kyuhyun (Super Junior). He hopes that they will have collaboration someday.
Chen as Artist
Chen played Benny in the musical "In the Heights". The musical featured a lot of idols.
Chen also wrote some of Exo's lyrics. He participated in writing "Lights Out", "She's dreaming" and "Ko Ko Bop".
Chen made his solo debut in 2019 with the song "Beautiful Goodbye".
We love Chen's voice in his solo debut "Beautiful Goodbye"!