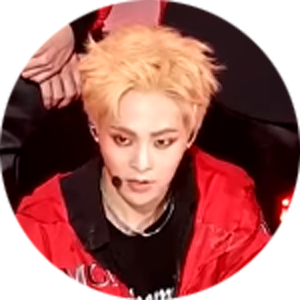 | | |
| --- | --- |
| Name | Kim Minseok (김민석) alias Xiumin (시우민) |
| Position | Lead Vocalist / Lead Dancer / Rapper |
| Birthday | 26. March 1990 |
| Nationality | Korean |
| Zodiac Sign | Aries / Horse |
| Height | 173 cm |
| Weight | 60 kg |
| Blood Type | B |
Life and Career
Xiumin was born in Guri, which is close to Seoul, South Korea and is one of the Korean members of Exo. He has a younger sister, whom he tries to keep away from the public attention to safe her privacy.
Xiumin was raised in a Catholic household and attends the Catholic Kwandong University. He learned martial arts as a child. He knows Taekwondo, Kendo and Fencing.
In 2008 Xiumin won the second place in an SM Entertainment Contest, which is called 'SM Eversing Contest' and joined SM Entertainment afterward.
He appeared in the eleventh teaser for Exo's debut and is also part of the subunit Exo-CBX with Baekhyun and Chen.
Personality
The Exo members chose Xiumin as the funniest member. He really likes to play pranks on them. But he is also very kind. Kris once said, that Xiumin's strength is to be very understanding and approachable.
Xiumin is known to be very clean and likes to tidy his things. He is very organized. He also likes to take a bath every day.
Xiumin might look like one of the younger Exo members but he is the oldest in fact.
His hobbies are being active and exercise or play soccer but also to eat delicious food. He knows how to cook as well.
Xiumin is scared of cats due to an incident in his childhood.
Xiumin's favorite things include his MP3 Player. His favorite music style is ballads. He also cherishes a gift, which was given by fans, which is a selection of Manga (comic books).
Xiumin likes to make coffee and wants to become a Coffee Shop owner in the future. For now, he bought a coffee machine and likes to prepare coffee for his fellow band members.
Xiumin as an Artist
Xiumin has some Idol friends, such as his labelmates Henry and Sungmin (Super Junior) and Amber (f(x)). In addition, he went to the same High school as Dongwoo (Infinite).
Xiumin also acted several times. You can see him in "Falling for Challenge" (web drama, 2015), "Seondal: The Man Who Sells the River" (movie, 2016) and "It's dangerous beyond the blankets" (regular show cast, 2017).
We love Xiumin for his acting in the "Love Shot" MV!