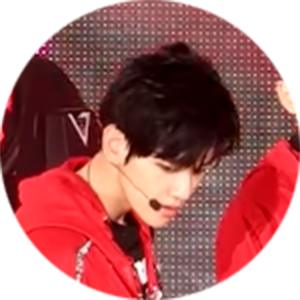 | | |
| --- | --- |
| Name | Byun Baekhyun (변백현) |
| Position | Main Vocalist |
| Birthday | 6. May 1992 |
| Nationality | Korean |
| Zodiac Sign | Taurus / Monkey |
| Height | 174 cm |
| Weight | 65 kg |
| Blood Type | O |
Life
Baekhyun was born in Bucheon, which is located between Incheon and Seoul, South Korea. He has an older brother and owns a dog, which he likes to show on Instagram and is called Mongryoung.
He graduated from Jungwon High School in Bucheon and is attending Hyung Hee Cyber University now.
Carreer
Baekhyun wanted to be a singer from a young age and was confident to make his wish come true. He even used to tell all his friends that he will be a star when he grows up.
He was casted by an SM Entertainment agent when he was on his way to school and officially became an SM Entertainment trainee in 2011.
After a short training period he debuted as Exo member in 2012.
Personality
Baekhyun's nickname is "Bacon".
Baekhyun shows his charismatic charme on stage but has a cheerful and childish personality offstage. He likes to socialize with new people and to make his friends laugh and brighten up the mood.
He also enjoys to stay at home and play video games. Since he is very close to his fellow band member Chanyeol, he likes to talk and play with him in the dorm.
Baekhyun is a fast learner and manages to memorize a new choreography within a day. He also trains Aikido and once showed off his ability to do one-handed push-ups in the show "Knowing Bros".
He enjoys playing the piano, listening to music (especially R&B, Pop music and Punk Rock), singing and watching movies (especially Fantasy and Action movies). He likes to eat nearly all food but cucumbers. He wouldn't even eat a cucumber if he was paid for it.
Baekhyun made up the word "kkaepsong", which means "what a pity". He loves to use his creation whenever possible.
He is scared of heights and doesn't enjoy roller coasters.
Baekhyun as an Artist
He is close to a lot of his label mates. He received a lot of help and advice from Yunho (TVXQ). He even dated Taeyeon (Girs Generation) in 2014/2015. In addition, he has more celebrity friends. He is close to the actor Lee Junki and Hongbin (Vixx).
Baekhyun appeared in the MV for "Twinkle Twinkle" by TTS. He also appeared in the show "Master Key".
He acted in the historical K-Drama "Moon Lovers: Scarlet Heart Ryeo" in 2016, which also featured singer IU and his friend actor Lee Junki.
Baekhyun launched his own fashion brand called "Privé by BBH" in 2018, which features Streetwear and does well even after facing some problems in the beginning.
We love Baekhyun for showing off his vocals in the song "Young"!