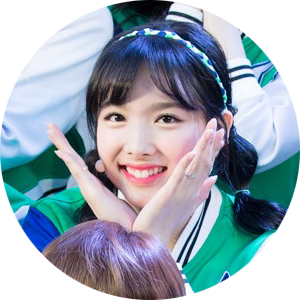 | | |
| --- | --- |
| Name | Im Nayeon (임나연) |
| Position | Lead Vocalist / Lead Dancer / Center |
| Birthday | 22. September 1995 |
| Nationality | Korean |
| Zodiac Sign | Virgo / Pig |
| Height | 163 - 164 cm |
| Weight | 47 kg |
| Blood Type | A |
Life and Career
Nayeon was born in Seoul, South Korea. She has a younger sister, who is called Seoyeon.
When Nayeon was a child she got into a car accident and has a weak left leg since then. It makes it harder for her to dance sometimes, but because of her professionalism you might not have even noticed it yet.
JYP Entertainment casted Nayeon during a child model contest. Her mother didn't want her to become a trainee back then. After waiting for ten years Nayeon secretly went to an open audition for JYP Entertainment and made it in.
Nayeon was a member of JYP's girl group "6mix" like Jeongyeon. Unfortunately they never debuted and broke up as a group. On the other hand, it gave them the opportunity to participate in the show "Sixteen" and both successfully became members of Twice. Nayeon was both times announced as the first member – for the show "Sixteen" and as a fixed member of Twice.
Personality
Nayeon is the oldest member of Twice and is recently seen to speak up a lot against hateful comments, especially during VLive broadcasts.
Nayeon likes to play Badminton. Her favorit foods are sweets and jellies.
Nayeon is scared of the sea. Maybe she didn't enjoy the making of the MV for "Dance the night away" then.
Nayeon as Artist
Nayeon is a big fan of several artists herself. She especially likes Krystal of F(x), Girls' Generation's Taeyeon, IU and Oh my Girl.
She has some idol friends as well. She is especially close to Jennie and Jisoo from Black Pink and was seen to comfort Yeri on stage.
Just like her fellow members, Nayeon appeared in many MVs before. She was in Got7's "Girls Girls Girls", Miss A's "Only you", SanE's "Please don't go" and the Japanese version of Jun.K's "No Love" and "Wedding".
We love Nayeon in the MV for "The Best Thing I Ever Did"!