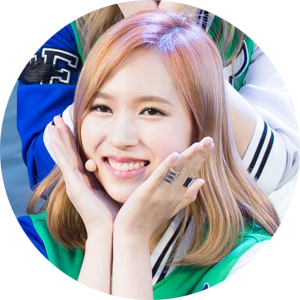 | | |
| --- | --- |
| Name | Mina (미나) / Japanese Name: Myoui Mina (名井 南) |
| Position | Main Dancer / Vocalist |
| Birthday | 24. March 1997 |
| Nationality | Japanese |
| Zodiac Sign | Aries / Ox |
| Height | 163 cm |
| Weight | 46 kg |
| Blood Type | A |
Life
Mina was born in San Antonio, which is in Texas, United States of America. That's why her parents gave her an English name as well, Sharon. But her family moved to Japan when she was still a toddler. She then lived an grew up in Kobe.
She has an older brother and the family owns a dog, which is called Rei.
Since her family is Catholic, she attended Obayashi Sacred Heart School, which is a private school for girls.
Career
Mina got casted is Japan while being shopping with her mother. She then auditioned successfully for JYP Entertainment in Japan and proceeded to be a trainee in South Korea in 2014. Therefore she is the member, who was trained for the shortest amount of time.
Before becoming a trainee, she trained ballet for eleven years in Japan. Later she attended Urizip dance school to also learn modern dance.
Mina was seen in the Japanese MV "Feel" by Junho, "Stop stop it" by Got7, "Rose" by Wooyoung and "Only you" by Miss A.
Mina took a break from promotions during the "Feel Special" promotion period to focus on her mental health and heal.
Personality
Mina is very shy on the outside, considers herself bright though. She mentioned before that she has many mood swings but tries to show her positive self.
She likes to eat snacks. Her favorite food is eggs with ketchup. She also likes the movie series "Harry Potter" very much. Her favorite character is Hermione. She prefers action movies over romance.
Mina is known to be very emotional. She even went viral for her tears. When Twice won at the Golden Disk Awards, Mina was captured with glistening eyes by cameras, now known as "Mina's diamond tears".
We love Mina in "Yes or Yes"!