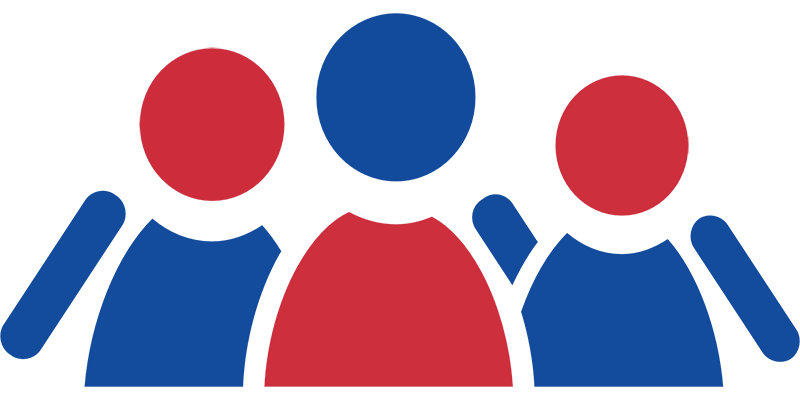 Seventeen (세븐틴) is a south korean boy group that consists of 13 members: Woozi, Jeonghan, Joshua, DK, Seungkwan, Hoshi, Jun, The8, Dino, S.Coups, Wonwoo, Mingyu, and Vernon. They debuted under Pledis entertainment on May 26, 2015 with the title track "Adore U". This song played a big part in showcasing the group's talent; especially since the members took part in both composing the song and making the choreography. Seventeen also got so much recognition in their first year; as they won the Best New Male Artist award, Rookie of the year award, as well as the Most appearances award at MBC Champion Awards. The group also received the Best Choreography award with their song "Mansae", which was released in the same year and became a big hit in the K-Pop world. Many hits soon followed such as "Very nice", "Don't wanna cry", "Clap", "Left & Right", and many more.
Seventeen are divided into three units: the vocal unit, the hip-hop unit, and the performance unit. This helped set them apart from other boy groups at the time and allowed them to highlight their charm which led them to accomplish so much as a group; as they went on to break many records that made the K-Pop world even more known globally. Seventeen made history several times in the number one Japanese chart Oricon, like when they were the first foreign artists since 43 years and 11 months to top the chart with three consecutive foreign albums. The group made history once again when they were the first foreign group to stay at the top of the chart for two weeks in a row since Backstreet Boys' "Unbreakable" was released in November 2007. They were also the first K-pop boy group to have four albums chart at number 1 in the Oricon Weekly Album Chart. Moreover, Seventeen were also 3rd place tied in with BTS and Blackpink for Most Anticipated Act Of The Year 2021, and they were 2020's top #1 touring Asian group outside of Asia.
The Seventeen members also accomplished so much individually; Jun's single "Silent Boarding Gate" charted so well on China that it was on the top 3 on the yearly chart, Hoshi's single "Spider" debuted at number 5 in the Billboard World Digital Song Chart, The8's single "Side By Side" got certified Peak Golden Single after reaching more than 3M hits, and Woozi has around 60 songs that he composed under his name since 2015 until the present day which makes him one of the most aspiring song-writers in the K-Pop world. The group also won many awards such as the Artist of The Year award at the 10th Gaon Music Awards, the Bongsang award at the 30th Seoul Music Awards, the Best 3 Albums award at the 35th Japan Golden Disc Awards, and the Album of The Year (Daesang) at the 2019 Asia Artist Awards . Seventeen won the hearts of fans thanks to their talent and distinct musical sound. Aside from this, all 13 members have great visuals as well as entertaining and fun personalities. In the K-pop world they are considered to be the whole package, which is what made them one of the most popular kpop boy groups of their time with a big list of accomplishments and even more to come.
Wikipedia contributors. "Seventeen (South Korean Band)." Wikipedia, 4 May 2021, en.wikipedia.org/wiki/Seventeen_(South_Korean_band). "List of Awards and Nominations | Seventeen Wiki | Fandom." Seventeen Wiki, carat.fandom.com/wiki/List_of_Awards_and_Nominations. Accessed 6 May 2021. "SEVENTEEN Broke a '42 Year Historical Record' by Ranking #1 on Oricon Weekly Album with 3rd Consecutive Korean Albums." Allkpop, www.allkpop.com/article/2020/07/seventeen-broke-a-42-year-historical-record-by-rankin g-1-on-oricon-weekly-album-with-3rd-consecutive-korean-albums. Accessed 6 May 2021. Ilmare42. "SEVENTEEN Becomes 1st Foreign Male Artist In 12 Years To Top Oricon's Weekly Album Chart Twice In A Row." Soompi, 7 July 2020, www.soompi.com/article/1411429wpp/seventeen-becomes-1st-foreign-male-artist-in-12- years-to-top-oricons-weekly-album-chart-twice-in-a-row. Lyris. "SEVENTEEN Becomes First K-Pop Male Artist To Have Four Albums Rank No. 1 In Oricon Weekly Album Charts." HELLOKPOP, 15 Sept. 2020, www.hellokpop.com/kpop/seventeen-becomes-first-k-pop-male-artist-four-albums-rankno- 1-oricon-weekly-album-charts. "SEVENTEEN's Achievements In 2021: Not Alone (J-Single) 19+ #1's On Charts/ 60+ Hours at #1 on Line Music Chart." Hallyu Central, hallyucentral.com/forums/threads/seventeen%E2%80%99s-achievements-in-2021-not-al one-j-single-19-1%E2%80%99s-on-charts-60-hours-at-1-on-line-music-chart.4570. "Seventeen's Woozi Reveals How Many Songs Are Copyrighted under His Name." Allkpop, www.allkpop.com/article/2018/07/seventeens-woozi-reveals-how-many-songs-are-copyri ghted-under-his-name. Accessed 6 May 2021. Koreaboo. "SEVENTEEN Wins Their First Daesang At 2019 AAAs 4 Years After Debut." Koreaboo, 28 Nov. 2019, www.koreaboo.com/news/seventeen-wins-first-daesang-2019-aaa.