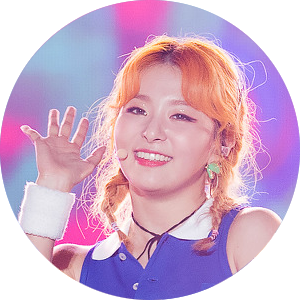 | | |
| --- | --- |
| Name | Kang Seul Gi (강슬기) aka Seulgi (슬기) |
| Position | Center / Main Dancer |
| Birthday | 10. February 1994 |
| Nationality | Korean |
| Zodiac Sign | Aquarius |
| Height | 1.62m - 1.64m |
| Weight | 44 kg |
| Blood Type | A |
Life
Seulgi was born on February 10th, 1994 as "Kang Seul Gi" in Ansan, a town in the South Korean province of Gyeonggi-do. Unlike her bandmate Irene, who comes from the south of the country and therefore had to handle her strong dialect, Ansan is part of the metropolitan region of Seoul.
In Ansan, Seulgi went to Byungmal Middle School and left it for the Seoul School of Performing Arts to fulfill her dream of becoming an idol.
Career
In 2007, Seulgi became one of the finalists of a public audition by SM Entertainment. In her time as a trainee, it turns out that Seulgi's main strength is dancing (rather than singing), which is still shown in her role as the main dancer of Red Velvet.
Seulgi has been and still is seen in numerous collaborations, features and TV appearances, like the "Idol Drama Operation Team" called "Girls Next Door", which debuted in July 2017.
Preferences
Known and clearly proven is Seulgis drawing talent. In addition to her love of painting and art, she also plays the guitar and speaks Japanese very well. Like Irene, Seulgi likes to collect stationeries that do not necessarily have to have a certain color, neither orange, her favorite color, nor yellow, her designated color at Red Velvet.
Seulgi likes both her music and her clothes Seulgi decent and toned-down. Her favorite movie is "You Are the Apple of My Eye", a Taiwanese romance by Giddens Ko, and the Hollywood classic "Before Sunrise" - a love movie starring Ethan Hawke and Julie Delpy.
Personality
Seulgi is described as a quiet person who prefers chilled activities and also enjoys spending time on her own. Accordingly, Seulgi also writes a diary, in which she writes down her thoughts and feelings in order to process the many impressions that she encounters in her daily life.
Friends
Seulgi is a beloved and esteemed colleague who maintains good friendships with other well-known performers. For example, she is a friend of Krystal and Amber of f(x), who also gave her the nickname "Bear", that other friends adopted. She is also friends with the rapper of Mamamoo, Moonbyul and Jisoo of Blackpink.
We think Seulgi's star shone brightest in the Happiness Era - maybe because her designated Color yellows perfectly suited the tropical setting.