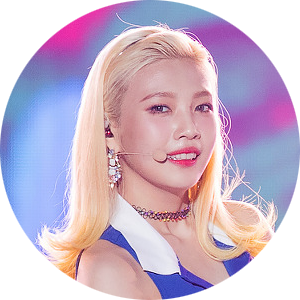 | | |
| --- | --- |
| Name | Park Soo Young aka Joy (조이) |
| Position | Lead Rapper, Vocalist |
| Birthday | 3. September 1996 |
| Nationality | Korean |
| Zodiac Sign | Virgo / Rat |
| Height | 1.68 m |
| Weight | 54 kg |
| Blood Type | A |
Life
Joy was born on September 3rd, 1996, as the eldest of three sisters on Jeju Island in South Korea. Jeju-do is the holiday island of the Korean people due to its subtropical climate. In Joy's childhood, her desire to become an idol was awakened, as she was motivated by many family members to take part in the national beauty contest Miss Korea. That's why Joy studied several model poses and got rid of her smiling face in favor of cool model expressions. That's where her nick name "Snob" comes from.
Career
Joy graduated from Seoul's "School of Performing Arts" and has been discovered during an audition in 2012. However, unlike her bandmate Wend , Joy was not at SM Rookies. During her pre-debut period, it is known that Joy had some bigger problems with dancing, that's why she got support from Eunhyun (Super Junior).
Preferences
Joy's favorite color (Red) and her designated color at Red Velvet (Green) do not match. Another, rather bigger, preference of Joy also remains unfulfilled: She is crazy for dogs and would have liked to become a dog trainer in her early days. Nowadays, she watches videos of dogs in her spare time - even though she never had an own pet dog.
Personality
Similar to Wendy, Joy is described more as an emotional person who can be easily grabbed by emotions - both in a positive and negative way. Maybe that's why Joy has chosen her own nickname, that describes an emotion as well.
Also, Joy has many self-doubts about her career and her body, which she openly admitted in an interview with SBS Love FM in December 2018. However, Joy has found a strategy to handle these negative emotions: Positive self-talk, in which she tries to listen to their mind, in order to feel gratitude and pride again.
Friends
Joy has also found several friends in the business during her musical career. Her closest friends include Hayoung of Apink and Yerin of GFriend, who was her classmate in the School of Performing Arts.
We like Joy in "Bad Boy", since she has never been more model-like as in this video.