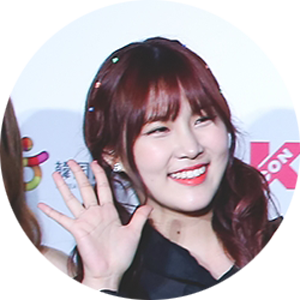 | | |
| --- | --- |
| Name | Kim Yewon (김예원) alias Yehana (예하나), formerly Yewon (예원) |
| Position | Main Vocalist / Lead Dancer |
| Birthday | 22. February 1999 |
| Nationality | Korean |
| Zodiac Sign | Pisces / Rabbit |
| Height | 163 cm |
| Weight | 49 kg |
| Blood Type | A |
Life
Yehana is from Ilsan, which is located in the north-west from Seoul, South Korea.
She graduated from the Seoul School of Performing Arts (SOPA), which is known for its many attending KPop idols.
Yehana is mostly called by the short version of her name, Hana, by her fellow members.
Carreer
Yehana started to be a trainee for three years when she was 14 years old (from 2013 to 2016).
She is a very skilled dancer. Her specialty is dancing freestyle. She even was active as a backup dancer during her trainee days. She danced in Orange Caramel's MV for "My Copycat" and in Seventeen's concert in 2016 for Hoshi's solo stage.
Personality
Her fellow members call her the sunshine of the group because of her positive attitude.
She was given the stage name Yehana by her company because it means "Bringing all members' thoughts into one."
Yehana once said that she doesn't like milk.
We love Yehana in the MV for "Wee Woo" for her cool styling!