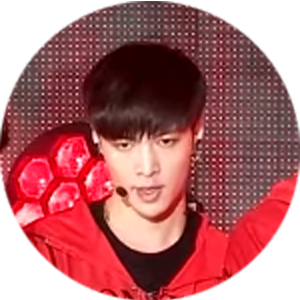 | | |
| --- | --- |
| Name | Birth name: Zhang Jiashuai, legalized name: Zhang Yixing (张艺兴), Korean name: Jang Yeheung (장예흥) alias Lay (레이) |
| Position | Main Dancer / Vocalist |
| Birthday | 7. October 1991 |
| Nationality | Chinese |
| Zodiac Sign | Libra / Goat |
| Height | 177 cm |
| Weight | 60 kg |
| Blood Type | A |
Life and Career
Lay was born in Changsha, which is the capital of the Chinese province Hunan. He lived with his grandparents there when he was younger. Lay went to the Hunan Normal University High School.
Lay speaks Chinese, Korean and English fluently.
Lay was a child star in China and appeared in many variety shows in China. He also won the 3rd place at the TV Star Academy in 2005, which was a Hunan Economics TV show.
Lay made it into SM Entertainment at a global audition in 2008.
Personality
Lay has a 4D personality, which means that he is very creative and his reactions might be different from what you expect. He is very humble and hard-working as well. On stage, he seems very strong and charismatic, but off-stage he is more playful.
His friends used to call him "Da Tou", which means "Big Head".
Lay needs the longest out of his fellow members to learn new choreographies, but he is very dedicated. One time he came to the practice room in the early morning and didn't leave before the next dawn.
Lay loves to cook and also cooks for his members. He prefers to eat fruit or food which he cooked himself.
He taught himself how to play the piano. He also knows how to play the guitar and likes to play it to lift the mood as well,
Lay and other Idols
Lay and Luhan are pretty close to each other. They both arrived at the same time at SM Entertainment and therefore became friends.
Lay is close to Lea (Vixx).
Lay as an Artist
Lay replaced Jonghyun during Shinee's concert tour in 2010 for his dancing parts.
He also acted in many movies. You can watch him in the Chinese movies and dramas "Ex Files 2: The Backup Striked Back" (movie, 2015),"The mystic Nine" (drama, 2016), "Kung Fu Yoga" (movie, 2017), "Operation Love" (drama, 2017), "The Island" (movie, 2018), "The Golden Eyes" (drama, 2019) and "Empress oft he Ming" (drama, 2019).
Lay became the Chinese ambassador for many companies, such as Perrier, Valentini and Milka. He also founded his own charity foundation, which is called "Zhang Yixing Arts Scholarship".
Lay released his own music in China. He had his first mini album "Lose Control" in 2016 and his first album "Lay 02 Sheep" in 2017. He wrote all songs and composed all oft he songs as well. He released the album "Namanana" in 2018.
You can see him as a wax figure in Madame Tussauds in Beijing and Shanghai. He is shown as his role in "The Mystic Nine" in the latter.
Lay was also active as MC and so he was the MC of the show "Idol Producer".
We love Lay's performance in "Namanana"!