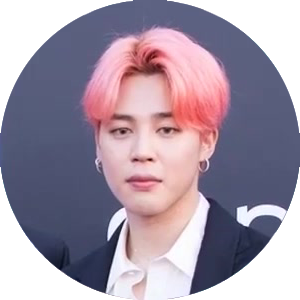 | | |
| --- | --- |
| Name | Park Jimin (박지민) |
| Position | Lead Vocalist / Main Dancer |
| Birthday | 13. October 1995 |
| Nationality | Korean |
| Zodiac Sign | Libra / Pig |
| Height | 1.73 m |
| Weight | 61 kg |
| Blood Type | A |
Life
Jimin was born in Busan and has a younger brother. He was enrolling as a top student at Busan High School of Arts for Modern Dance. He changed schools for the Korea Arts High School later, where V is studying as well.
After seeing a performance by Rain, Jimin decided to become a singer himself.
Things Jimin likes
His favorite colors are blue and black and his favorite number is number 3. He loves dancing and does it whenever he hears any music.
Personality
On the one hand, Jimin is a bit shy. He tries to solve his problems by himself. He shows his affection towards his members by softly hitting them. On the other hand, Jimin is a perfectionist and harsh to himself. He gets angry after making a mistake on stage.
He uses eyeliner when learning a new choreography because this gives him enough confidence to dance with strong expressions.
Jimin as an Artist
Jimin is a very passionate dancer, so it's not confusing that his role models Taeyang (Big Bang) and Rain are also great dancers.
It's said that Jimin had various stage names to choose from, such as "Baby J" or "Young Kid", but decided that his real name would be the best option.
Jimin has two solo songs so far. "Lie" is on their album "Wings" and "Serendipity" was released on "Love Yourself: Her".
His artistry was recognized internationally. He was even invited by the Judge of the American version of "Masked Singer", Nicole Scherzinger, to appear on their stage.
Jimin created a puppy character for BT21. It's called "Chimmy" and always wears a yellow jumper. The other members mentioned jokingly in the making of that the character resembles Jimin's father.
We love Jimin in "Black Swan" the most!