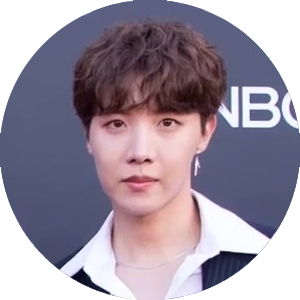 | | |
| --- | --- |
| Name | Jung Hoseok (정호석) alias J-Hope (제이홉) |
| Position | Lead Rapper / Main Dancer |
| Birthday | 18. February 1994 |
| Nationality | Korean |
| Zodiac Sign | Aquarius / Dog |
| Height | 1.77 m |
| Weight | 65 kg |
| Blood Type | A |
Life
J-Hope was born in Gwangju, which lies in the southwest of Sout Korea. He attended Gwangju Global High School there and is now part of the Global Cyber University like the other members. He was part of the underground dance team "Neuron" and was known for his dancing skills even back then. He even won some competitions and participated in festivals.
About the rest of his family is known, that he has an older sister. Her name is Jung Dawon and she is the owner of the clothing line "Mejiwoo". His father was teaching the subject literature and also influenced J-Hope, who now really likes to read. You can see him act as a literature professor in BTS's mini-drama "Flower Boys". He also has a dog called Mickey.
J-Hope auditioned for JYP Entertainment before but didn't make it in. Later he was accepted as a trainee for Big Hit Entertainment.
Things J-Hope likes
His favorite color is green, while his favorite hair color is red. He likes to drink Sprite. He played tennis very well as a kid and even won a bronze medal in a competition. J-Hope mentioned that he loves the ocean and would like to have a date there.
Relationship to his fans
J-Hope chose his stage name because he wants to give hope to his fans. If he has time, he visits the fan cafe because he wants to read about the fans' opinions.
J-Hope made a horse character for BTS's BT21 project and called it "Mang". The Korean word "mang" can mean hope, pony but also failing, which was used by the other members to make fun of his struggles in developing the character (as seen in the making of).
J-Hope as an Artist
He attended the same academy for rap and dance as Zelo (B.A.P.). He also participated in Seungri's (Big Bang) dance academy.
J-Hope released several Solos so far, such as "Daydream" and "Airplane" in 2018 and the international collaboration with Becky G "Chicken Noodle Soup", which brought the English, Korean and Spanish languages together.
We love J-Hope's international collaboration with Becky G in "Chicken Noodle Soup"!