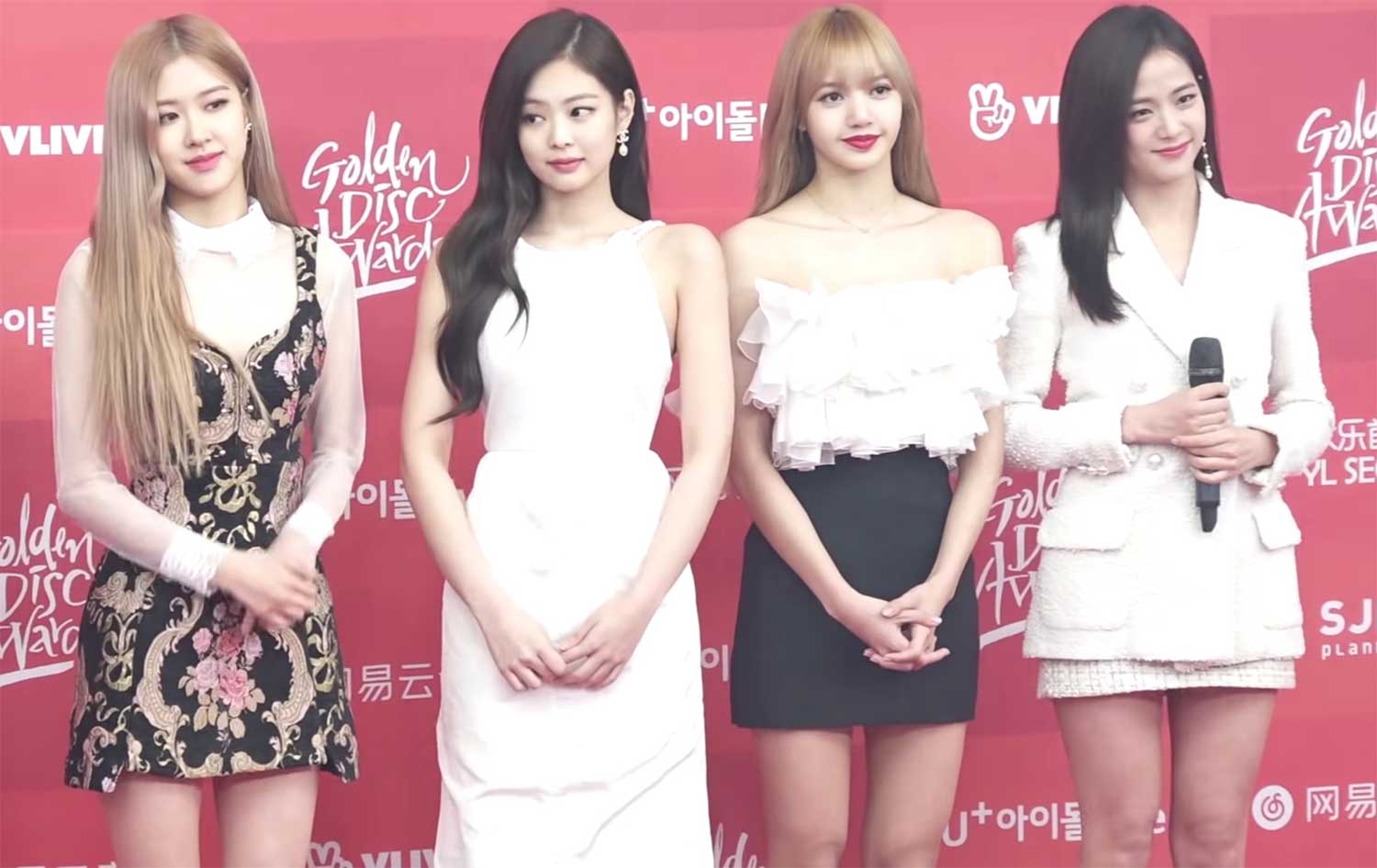 Blackpink (블랙핑크) is a south Korean girl group that consists of four members Jisoo, Jennie, Rosé, and Lisa. They debuted under YG Entertainment on August 8, 2016 with the album Square One which includes two singles "Whistle" and "Boombayah." This album set the way for them as one of the most popular Korean girl groups by getting them into the Gaon Digital Chart as well as the Billboard World Digital Song Sales chart. Many popular hits followed after that such as "DDU-DU DDU-DU", "Kill This Love","How You Like That", and many more.
Blackpink set many records from the beginning of their career till the present, they are the first Korean girl group to enter and top Billboard's Emerging Artists chart, and the first girl group to top the Billboard World Digital Song Sales chart three times. They also received a certification from the Recording Industry Association of America (RIAA) with their hit single "DDU-DU DDU-DU", and were the first Korean group to receive a certification from the British Phonographic Industry (BPI) and a platinum certification from the Australian Recording Industry Association (ARIA) with their hit song "Kiss and Make up" featuring Dua Lipa. Blackpink broke three Guinness World Records and set two for the Most-viewed music video within the first 24 hours of release with both "Kill This Love" in 2019 and "How You Like That" in 2020.
Blackpink are the most viewed and subscribed to group in YouTube, they're also the first group to accumulate one billion views on YouTube with three music videos, and the most followed girl group on Spotify. They were also the first K-Pop girl group to perform at Coachella in 2019, and the first K-Pop girl group to win an MTV Music Video Award. This sensational group was the first Korean girl group to make it to Forbes' 30 Under 30 Asia, as well as the first girl group to top the US iTunes Chart.
Blackpink received so many awards that gave them recognition such as the New Artist of The Year Award at both the 26th Seoul Music Awards and the 31st Golden Disc Awards, the Mnet Asian Music Award for Best Female Group in 2020, and the Best Korean Artist award at Tencent Music Entertainment Awards 2019. They also placed first in 2019 and third in 2020 in Forbes Korea's annual list of the most powerful celebrities.
Blackpink members also achieved so much with their own individual activities, Jennie was the first Korean solo artist to perform at Coachella in 2019, Lisa won the Person of the Year award twice both in 2018 and 2019 from The Standard Awards, Jisoo become a local ambassador for Dior Beauty in 2019, and Rosé set a new record with her solo debut "On The Ground" by being the first female korean soloist to have her release place 70 at the weekly ranking of the nation's most popular tunes.
Thanks to all these records and achievements Blackpink became one of the most influential groups in the K-Pop world both nationally and internationally with much more accomplishments to come.
References & Citations
All pictures on this page were shot by Newsenstar1 and made available under the Creative Commons License.
Wikipedia contributors. "Blackpink." Wikipedia, 2 Apr. 2021, en.wikipedia.org/wiki/Blackpink. Marsh, Becca. "35 Fab Facts About Blackpink." The Fact Site, 4 Apr. 2021, www.thefactsite.com/blackpink-facts. Billboard. www.billboard.com/music/blackpink. Accessed 6 Apr. 2021. Punt, Dominic. "BLACKPINK's Return Sets New YouTube Records with How You Like That." Guinness World Records, 30 June 2020, www.guinnessworldrecords.com/news/2020/6/blackpinks-return-sets-new-youtube-recor ds-with-how-you-like-that-622453. Chaw, Kenneth. "Blackpink Wins 5 Guinness World Record Titles with 'How You Like That.'" The Star Online, 2 July 2020, www.thestar.com.my/lifestyle/entertainment/2020/07/02/blackpink-wins-5-guinness-worl d-record-titles-with-039how-you-like-that039. Chan, Anna. "A Timeline of BLACKPINK's History-Making Accomplishments." Billboard, 28 July 2020, www.billboard.com/articles/columns/k-town/9425814/blackpink-timeline-history-making -accomplishments. Park, Annie. "BLACKPINK Won Best Korean Artist at Tencent Music Awards 2019." BLACKPINK UPDATE, 8 Dec. 2019, blackpinkupdate.com/blackpink-won-tmea2019-tencent-music-awards-2019-for-best-kor ean-artist. Park, Annie. "BLACKPINK Is The First Worldwide Girl Group To Top US ITunes Chart." BLACKPINK UPDATE, 5 Apr. 2019, blackpinkupdate.com/blackpink-is-the-first-worldwide-girl-group-to-top-us-itunes-chart. Nolfi, Joey. "Blackpink Singer Rosé's Record-Setting Chart Debut Has Fans Freaking Out." EW.Com, 23 Mar. 2021, ew.com/music/rose-on-the-ground-billboard-hot-100.