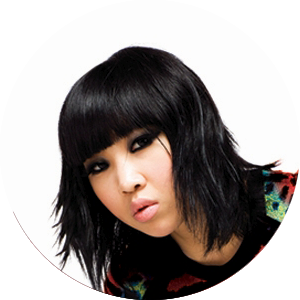 | | |
| --- | --- |
| Name | Gong Minji (공민지) alias Minzy |
| Position | Main Dancer / Lead Vocalist |
| Birthday | 18. January 1994 |
| Nationality | Korean |
| Zodiac Sign | Capricorn / Dog |
| Height | 162 cm |
| Weight | 49 kg |
| Blood Type | O |
Life
Minzy was born in Gwangju, South Korea. She has her mother's last name "Gong" instead of her dad's last name "Lee". The reason might be, that her grandmother is a famous traditional dancer, called Gong Okjin, and the family wants to keep her name. Minzy probably didn't only inherit her grandmother's last name but also her dancing talent.
Minzy is able to speak Korean, Japanese, Chinese and English well.
Career
Minzy attended the dance school "Millyohrae Joy Dance Academy". There are also other famous Kpop stars, who are known for their dancing talent, who attended this academy – Hara (Kara), Seungri (BigBang) and Yunho (DBSK).
Minzy was discovered after a video of her dancing was uploaded and she won many dance competitions before debuting.
Minzy joined YG Entertainment when she was only in sixth grade and trained for five years before debuting as 2ne1 member in 2009.
Minzy left 2ne1 in April 2016 before the official disbandment and became a solo artist.
Since then she appeared in the show "Sister's Slam Dunk" in 2017, where she also became friends with her fellow participant Jeon Somi, and released her solo song "Ninano" in the same year. In 2018 she graduated from Baekseok University and came back with her song "All of you say", finishing the year with a solo tour in North America called "Dance Break Tour".
Personality
Minzy explained that she suffers from depressions since her debut as 2ne1 member but is now openly addressing the issue.
We love Minzy in the MV for "Missing You"!
All pictures on this page were shot by Republic of Korea and made available under the Creative Commons License.

Sources for this profile page are Allkpop.com, Wikipedia and own research.