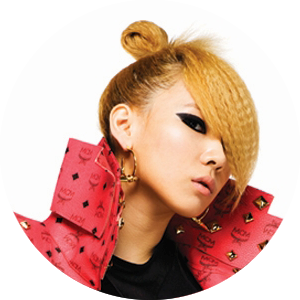 | | |
| --- | --- |
| Name | Lee Chaerin (이채린) alias CL |
| Position | Leader / Main Rapper / Lead Vocalist |
| Birthday | 26. February 1991 |
| Nationality | Korean |
| Zodiac Sign | Pisces / Goat |
| Height | 162 cm |
| Weight | 48 kg |
| Blood Type | A |
Life
CL was born in Seoul, South Korea and has a younger sister, who is called Harin. She lived in Japan and France as a child because of her father's job, who is a physics professor. This is also the reason why she is able to speak Korean, Japanese, English and French well.
She has three kittens, whom she named Pudding, Doughnut and Snowball.
Career
CL was a JYP Entertainment trainee and learned how to dance to Jazz and Ballet before she came to YG Entertainment. It's said that she made her first contract with this agency in 2007, which is also the year in which she appeared in the music industry for the first time. She was featured in BigBang's "Hot issue" back then. She was also featured in G-Dragon's (BigBang) single "The leaders" in the same year as 2ne1's debut, 2009.
Besides being the leader of 2ne1, CL had several solo projects. She was a guest judge on "Project Runway Korea" in 2011. She debuted as a solo artist in the USA in 2014 and even had a solo tour through the USA in 2016. She was featured in the Black Eyed Peas' song "Dopeness". She played the character Queen in "Mile 22", an American movie from 2018.
CL was caught up in some controversies. She was publicly criticized when she was seen at the Korean International Airport with a chubbier appearance, which didn't look much like the powerhouse idol singer before. Another time she asked her company's boss YG to answer her on Twitter, leading to a scandal about YG only caring about his currently popular artists.
Personality
CL was highly popular as 2ne1's strong leader and for her powerful image on stage. However, she seems to be very humble and modest if not performing.
She also likes to clean and therefore was responsible to clean 2ne1's dorm.
We love CL in the MV for "I am the Best"!
All pictures on this page were shot by Republic of Korea and made available under the Creative Commons License.

Sources for this profile page are Allkpop.com, Wikipedia and own research.